Technology has revolutionized the acting industry, especially when it comes to actor self-promotion. In the past, personal websites were a luxury, often expensive and difficult to maintain. However, the landscape has changed, and many actors now see the benefits of actor websites. But there are still those who hesitate. Let's address some common concerns.
Common Concerns About Actor Websites
Many actors worry about starting their own website. They fear they're not tech-savvy enough, it might cost too much, it could take too much time, or maybe they don't even need one. But are these worries real? Or are they just holding you back? Let's look at why having your own actor website is a good idea.
Furthermore, think of your website as your online home. It's a place where you can invite casting directors to visit. They can see your work, learn about your skills, and get a sense of your personality. It's like having an open house, but instead of selling a property, you're showcasing your talent. And the best part? This open house is available 24/7, making it easy for industry professionals to discover you at their convenience.
The Benefits of Actor Websites
Having your own website offers several key advantages:
Unique Branding: Your website is like your own personal theater. It's where you can put up your headshots, play your reel, share your roles, and post your blog. It's a space that's all about you and your acting path.
Control Over Content: Unlike submission sites, you control the content and design of your website.
Marketing and Advertising: You can promote your acting, writing, stand-up, producing projects, and performances.
Improved SEO: Keeping your blog fresh helps your website's SEO. This makes it simpler for people in the industry to discover you.
Professionalism: A personal website helps establish you as a professional actor. It's an essential marketing tool, just like a quality reel or headshots.
In today's tech-driven era, owning a personal website is crucial. Hence, it's vital to find a company offering user-friendly templates. This approach allows you to construct a site that mirrors your unique flair. By understanding the prime advantages of actor websites, you can indeed elevate your acting career right away.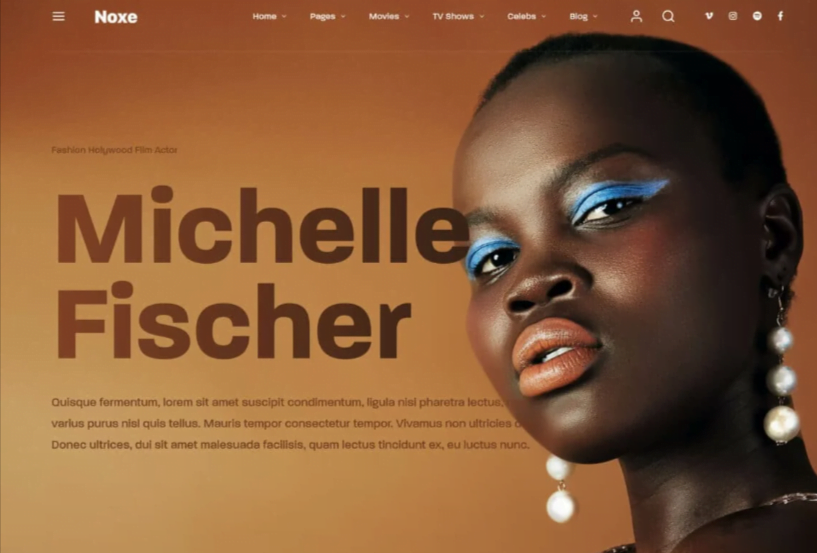 Moreover, having a personal website can be a game-changer in your acting career. It not only sets you apart from the crowd but also provides a platform for you to showcase your talent and versatility. Whether you're a seasoned actor or just starting out, a personal website can be the key to unlocking new opportunities.
Unlocking Opportunities with Your Personal Website
Indeed, a personal website is like your online stage. It's where you can shine, showing off your acting chops. It's simple, really. You, the actor, can stand out, be different. Plus, it's a great spot to show all your roles and your range. New or experienced, it doesn't matter. A website can open doors, leading to new opportunities. It's your key, your ticket to fresh chances.
For more insights on how to navigate the acting industry, check out our FAQs or services. Also, consider exploring external resources such as Actors Access and Casting Networks for additional industry information and casting opportunities. Embrace the digital age and maximize your acting potential today!
Surely, the idea of setting up your own website might seem scary at first. However, with the right tools and guidance, it can be a straightforward and rewarding process. Consider this – you're crafting a digital home for your acting career. It's a place where your creativity can truly shine. Moreover, it's a platform that can grow and evolve with you. So, why not take the leap?