FAQs - Get Answers to Your Questions | Create Your Reel
Welcome to our demo reel FAQ page! Here at Create Your Reel, we understand that you may have questions about our services, processes, and what we can do for you as an actor. We've compiled a list of frequently asked questions to help you understand how we can assist you in your acting journey. From creating characters to understanding our editing process, we've got you covered.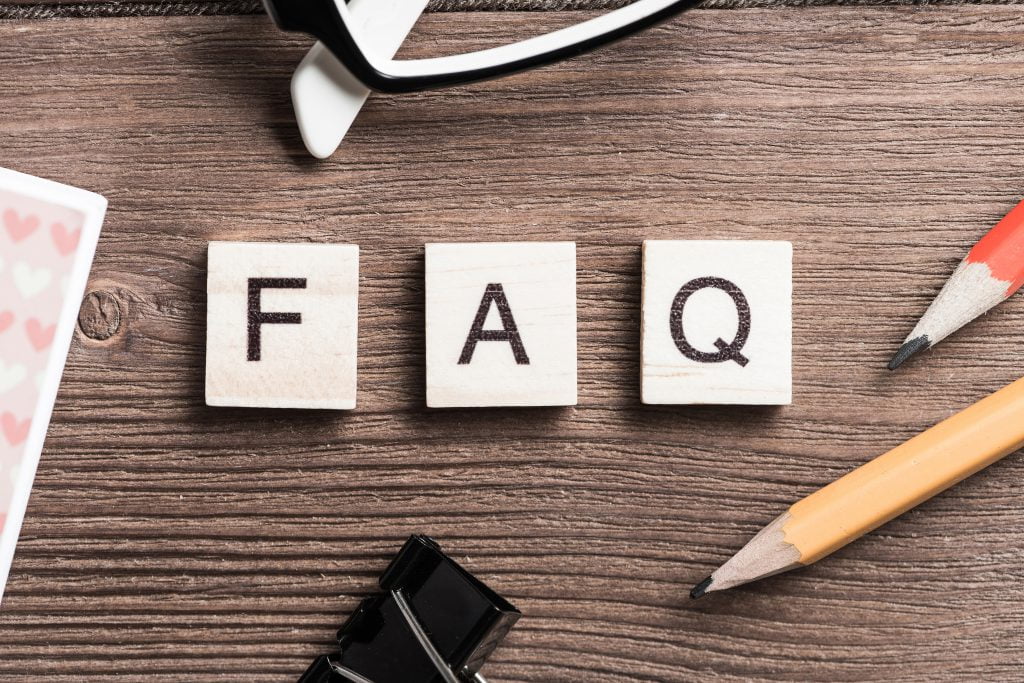 Demo reel FAQs: Scripts
How do I come up with my characters/scenes?
We encourage you to speak with your representation first and foremost, or your trusted teachers/mentors/acting network. You'll need to do a little homework on your specific casting and the shows you're targeting. Make sure you're on the same page as your reps so that you can help them market you appropriately. We'll need a simple premise line that tells us the character, the situation that character is in, and to whom you're speaking. A simple yet specific sentence will do. For example, "Smarmy lawyer tells opposing counsel he'll do anything to win the case."
Can I bring in my own scenes?
We write your dream scene. Why recreate something that wasn't written specifically for you? Each scene is written to show off your strengths. You are in control of telling us the EXACT character and situation you desire, we write it, and we can tweak it until you are satisfied. Due to legal and copyright issues, we are unable to shoot something that has been previously produced or written by anyone other than our writers, and we require final approval of all shooting scripts at least 72 hours prior to the shoot.
Can I improv the lines?
No, treat this shoot as a professional day on set. You should be memorized but flexible. The scene was written specifically for you and what you requested. Know the lines, know the character, but be fluid in the event that the director tweaks or refines the scene a little once it's up on its feet.
Demo reel FAQs: Shooting
Can I go to my coach to work on my scenes before the shoot?
Sure. That said, we will try the scenes many different ways to explore and play, and our director will work with you to provide a fresh perspective and options.
How many scenes can I do in one shoot and which days do you shoot?
Generally a 5-hour time slot is good for up to three scenes. If you're doing more than three scenes, we can arrange a custom time for you. We work five days a week in our NoHo Arts District studio. Saturday and Sunday session times are 11 a.m. and 4 p.m. Tuesday, Wednesday and Thursday session times are 12:30 p.m. and 6 p.m. All scenes must be shot in one session or the pricing scale goes back to the beginning for any additional scenes shot on a different day.
Do you have a wardrobe department?
No, you are responsible for your character's wardrobe. Similar to a headshot photo shoot, come with a few selections in case something doesn't work for camera. Remember, we normally shoot waist up or tighter, so keep it simple. We trust you know what that character would wear, and we understand if you want to wear the entire outfit, shoes, etc.
Do I need to bring props?
The actor is responsible for any specific props, but only if the scene dictates. Keep it simple. Nothing extravagant. Again, it's not about the props.
How does the shooting process work?
We usually take approximately 30 minutes to prepare the set. When the DP feels the lighting and framing is perfect, we'll have you do a few takes, then watch on the monitor (no audio) and get you to sign off on your visual (hair/makeup/wardrobe). Then, running your scene exactly as you have prepared, we'll do as many takes as necessary to get three or four solid, usable takes. Once that's achieved, the director will work the scene by providing adjustments and direction. Again, we shoot as many takes as necessary to get three or four solid, usable takes. Once we've gotten 8-10 excellent marked takes for that scene, we'll move on to the next scene. We have no limit to the amount of takes we shoot or the amount of time we spend.
Should I bring someone to play opposite me?
Yes. Bring a friend to be the "dirty" shoulder/back of head in your scene. Sometimes makeup artists are also willing to stand in. We are happy to provide an adult male for an additional $20 per scene.
Demo reel FAQs: Post-production
How do I pick my takes?
After all scenes have been shot, we'll sit down and begin the review process. We'll only watch the marked takes, which generally between 8-10 takes per scene. Everything you see will be takes our director thinks could be on your reel. On first pass, we'll have you write down your gut reaction on each take. We'll then review again, and begin the process of elimination. The crew will review with you and share their opinions, but the ultimate decision will be yours.