Create a Reel that Showcases You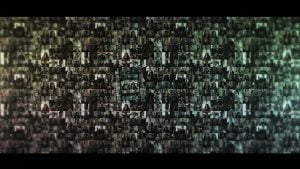 About
Our mission? To help you book more work.
Sure, the acting world is changing. The old way of waiting for footage doesn't cut it for actors anymore. That's where we step in. At Create Your Reel, you get reel footage that gives you an edge.
Also, at Create Your Reel, we do more than just make demo reels. We craft and produce scenes that grab your audience's attention instantly. Our scenes don't just impress, they wow. This helps you stand out and lets you be more involved in the work you love.
We know that a good demo reel is more than just footage. It shows what you can do, who you are, and what you could be. That's why we focus on helping you succeed. We've helped thousands of actors get crystal clear on their brand and catapult their careers forward. We're here to do the same for you.

Why choose us?
Expertise
With over fifteen years experience and thousands of clients, we're the most trusted demo reel service in the world. Check out what our clients say.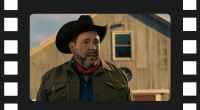 Tailored Approach
We believe every actor is unique. We tailor our reel production to highlight your distinctive acting style and strengths.
Services
Create Your Reel writes, shoots and edits professional footage for actor demo reels
At Create Your Reel, we specialize in providing professional services for actors, including actor demo reels, two-person scenes, and editing. Casting moves fast, and our goal is to showcase your talents quickly and effectively. With our expertise in writing, shooting, and editing, we create demo reels that focus on you and highlight your abilities. Our team has over fifteen years of experience in the industry, ensuring that your reel is trimmed down to the most effective tool for showcasing your talent. We also offer two-person scenes, allowing you to share the cost with a partner while proving your versatility. Additionally, our editing services provide professional results at a fraction of the cost, along with aircheck services from numerous network and streaming platforms. Explore our range of services and take a significant step towards advancing your acting career.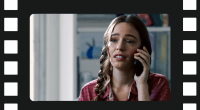 Actor Demo Reels
Casting moves fast. Our goal in an actor demo reel is to showcase your talents quickly and effectively.
We accomplish this by writing, shooting and editing this type of format that focuses on you.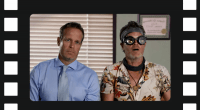 Two person Scenes
Two-Person Scenes let you share the cost with a partner. Scripts are written specifically for a demo reel.
We focus on scenes that prove you can play the role.

Editing
With over fifteen years experience editing reels, our edit will trim your reel down to the most effective tool to showcase your talent.
We provide professional editing at the fraction of the cost, and aircheck services from dozens of network and streaming services.
Team
We're proud to have helped produce demo reels for over 7000 actors!
Create Your Reel was conceived with an agent's request to get footage for all of her clients. Instead of back and forth dialogue, she believed that casting was only interested in a one-minute reel that focused on one thing: the client.
From that request, Create Your Reel was born. CYR has pioneered the now popular format they coined the "Minilogue" – 20 to 30 seconds of footage that focuses on one person without turnarounds or establishing shots.
Create Your Reel is a full time company with a professional staff who work in many aspects of the industry.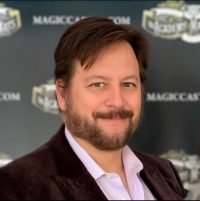 Kevin King
Partner/Editor
Kevin King began developing telecom expense management systems used globally by such financial institutions as Swiss Bank, Credit Suisse and Lehman Brothers. In 2009 he co-founded, Create Your Reel, where he produced demo reels for thousands of actors.
Working in the entertainment industry for over 15 years, he has developed web-based applications for actors, theatre companies and talent agencies alike.
He's also an editor and a screenwriter and co-writer of the ABC Family Movie "Everything You Want" starring Shiri Appleby.
Currently, when he's not working for Create Your Reel, he can barely be seen on TV, in the background, quietly creating web-based tools for TMZ.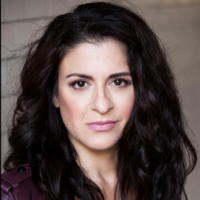 Retta Putignano
Partner/Writer
Originally from Chicago, Retta is also an actor, producer, and graduate of the Second City Chicago Conservatory. She has appeared in more than 25 short films and three features, including a film that earned the Best Drama Award from the Academy of Television, Arts and Sciences (Emmys). She has been a writing mentor for 13 years with the Los Angeles-based non-profit www.WriteGirl.org, and her work has been published for as many years in their award-winning anthologies.
As a producer, her first feature film, Get Bossy, got distribution by Cinedigm and can be found on Amazon Prime. Retta's production company, Multi-hyphenate Films, has produced several short films. She is currently in post production on her second feature partnering with another production company, where she can also be seen in a supporting role.
Retta is a regular contributing writer to the Experts Column in Backstage.

Retta Putignano is the Co-Creator, Head Writer and Manager of Client Services. She has written over 7000 minilogues and hundreds of 2-Person Scenes for CYR clients, in addition to penning several short films and a webseries for the CYR family.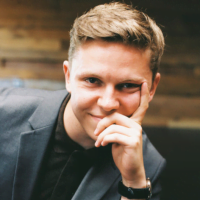 Michael Woloson
Director of Photography
Michael Woloson is a writer, director, and cinematographer. He was born and raised in Las Vegas, Nevada. He was inspired early in his life by behind-the-scenes videos of films he loved like Harry Potter or Star Wars, and decided to explore the idea of making his own films. After quickly falling in love with the process of directing, shooting, and editing movies, he moved to Los Angeles pursue a career in the film industry.

Contact
We're located in Hollywood, California
To sign up for a free phone consultation:
7135 Hollywood Blvd, Los Angeles, CA 90046